AI Turns Your Data Into A Strategic Advantage
We help payers extract detailed information from all available sources of unstructured data. The benefits for our customers include streamlined claims payments and advanced analytical capabilities for fraud detection and overpayment identification. Our technology also helps drive downstream analytics applications.
Reduce Overpayments
Healthcare billing systems represent an assortment of technologies and data formats. Ubiquiti's AI technologies are used in the payer space to code hospital billing item descriptions into standardized nomenclature. Such standardization helps business rules to identify overpayment instances, saving millions of dollars.
Our AI technologies also discover new and anomalous billing patterns, augmenting existing rules-driven approaches to payments while streamlining the process.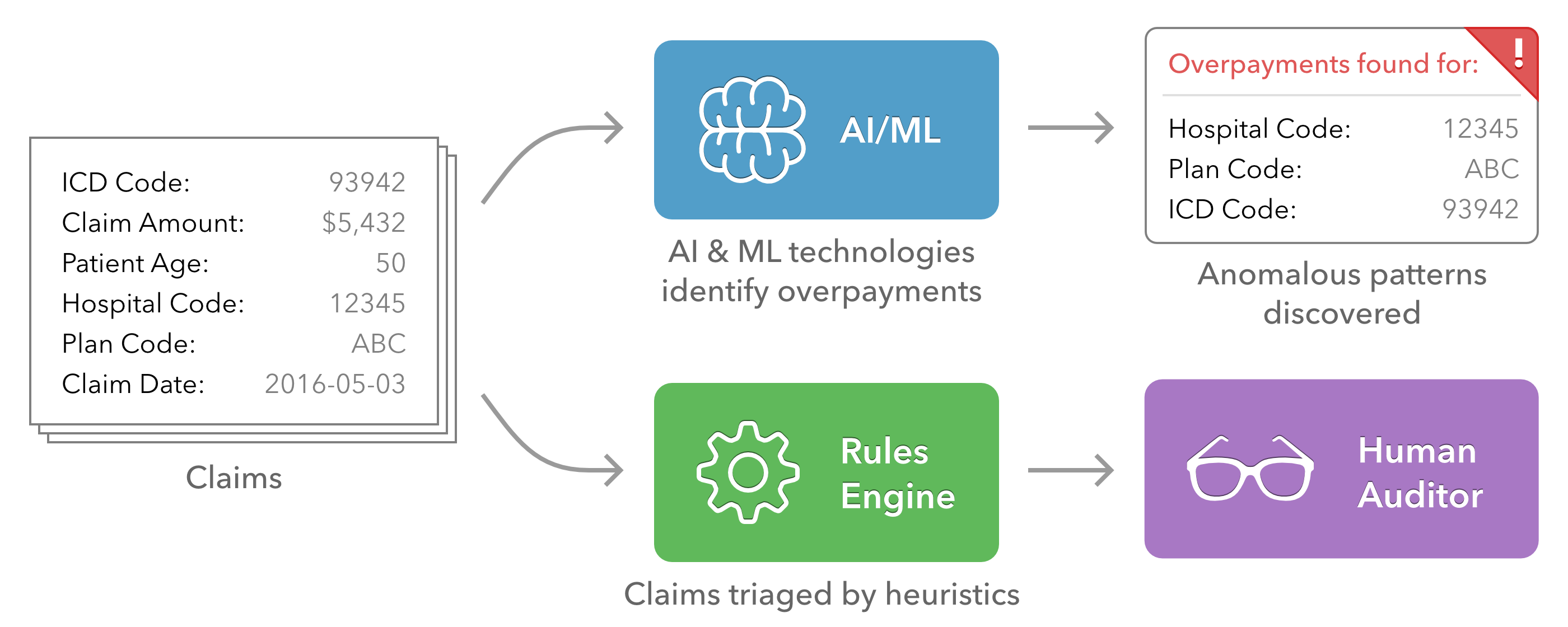 Care Guideline Compliance
Healthcare payers must manage complex client and patient care timelines, including proactive guidelines and reactive treatment, authorizations, and payments. Efficiently managing these complex processes over millions of clients, cases and interactions while maintaining compliance is challenging and error-prone. Ubiquiti's AI translates case information into standardized codes that can be assessed for compliance and flagged for further review.

Ubiquiti AI helps healthcare payers detect fraud and operate more efficiently. Let's have a conversation about how we can help you.
Let AI do the tedious work required to run an accurate, evolving system.