Data-Driven Predictive Marketing
Ubiquiti's AI-fueled algorithms generate highly relevant, personalized vehicle service offers that resonate with customers to drive higher campaign performance and revenue.
Use Superpowers to Identify Declined Services
Existing declined service methods rely on imprecise, slow, manual methods to identify opportunities. Our patent-pending technology automatically extracts specific declined services from ROs, and infers additional required services by comparing issues found to the actual work performed.
The result is that Ubiquiti's declined service solution generates 4X as many opportunities as human-powered systems, as well as significantly higher response rates, revenue and customer retention.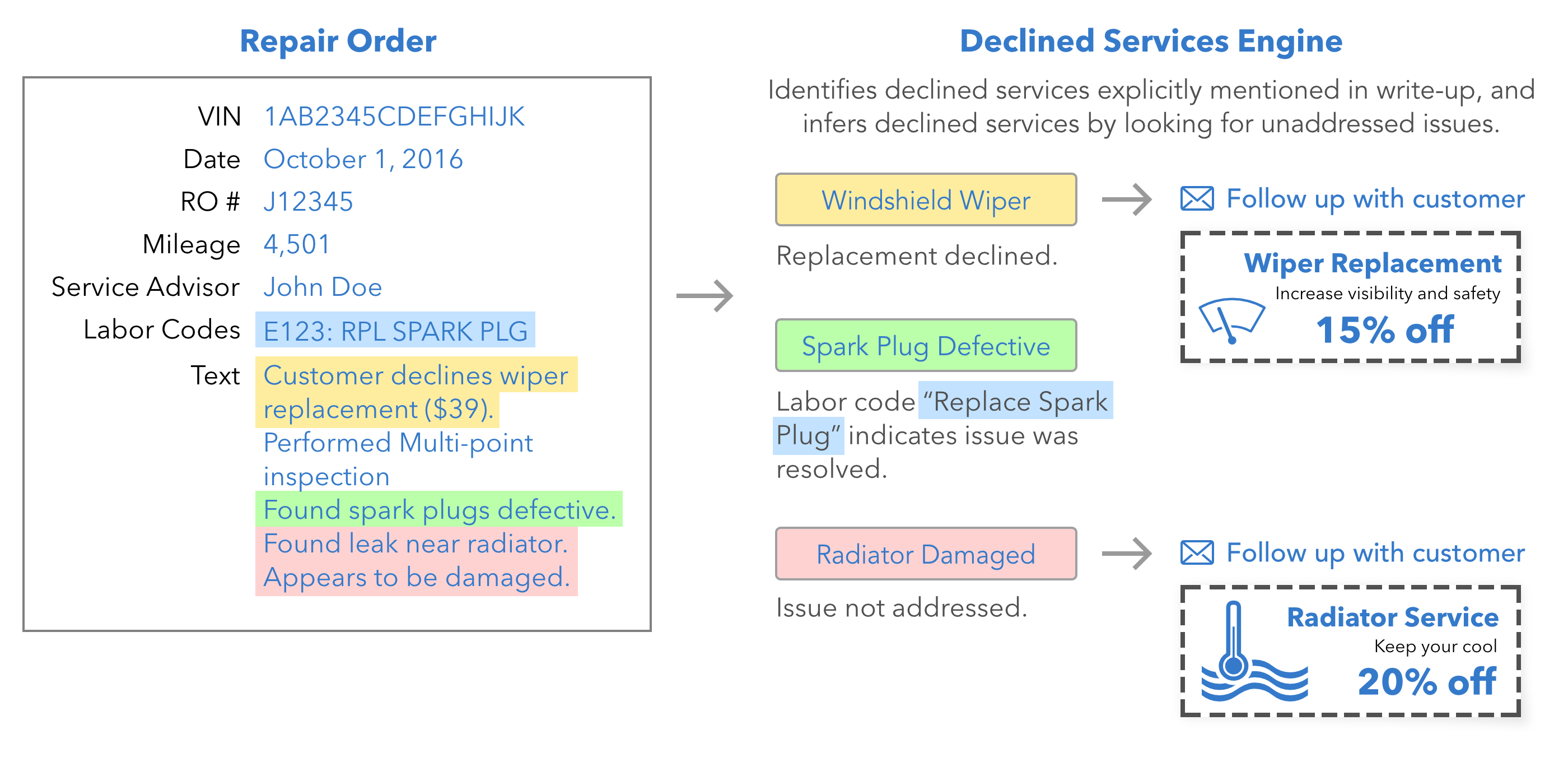 Dominate the Ownership Cycle
The systems used by most dealerships and shops fail to provide their customers with timely, relevant and personalized service offers. Ubiquiti's predictive marketing solutions identify the specific services required for each vehicle at every point in the ownership cycle, and generate personalized messages designed to capture the business.
Ubiquiti AI uses available repair records to predict the time and type of service required. These additional, highly targeted service offers drive incremental service revenue significantly higher.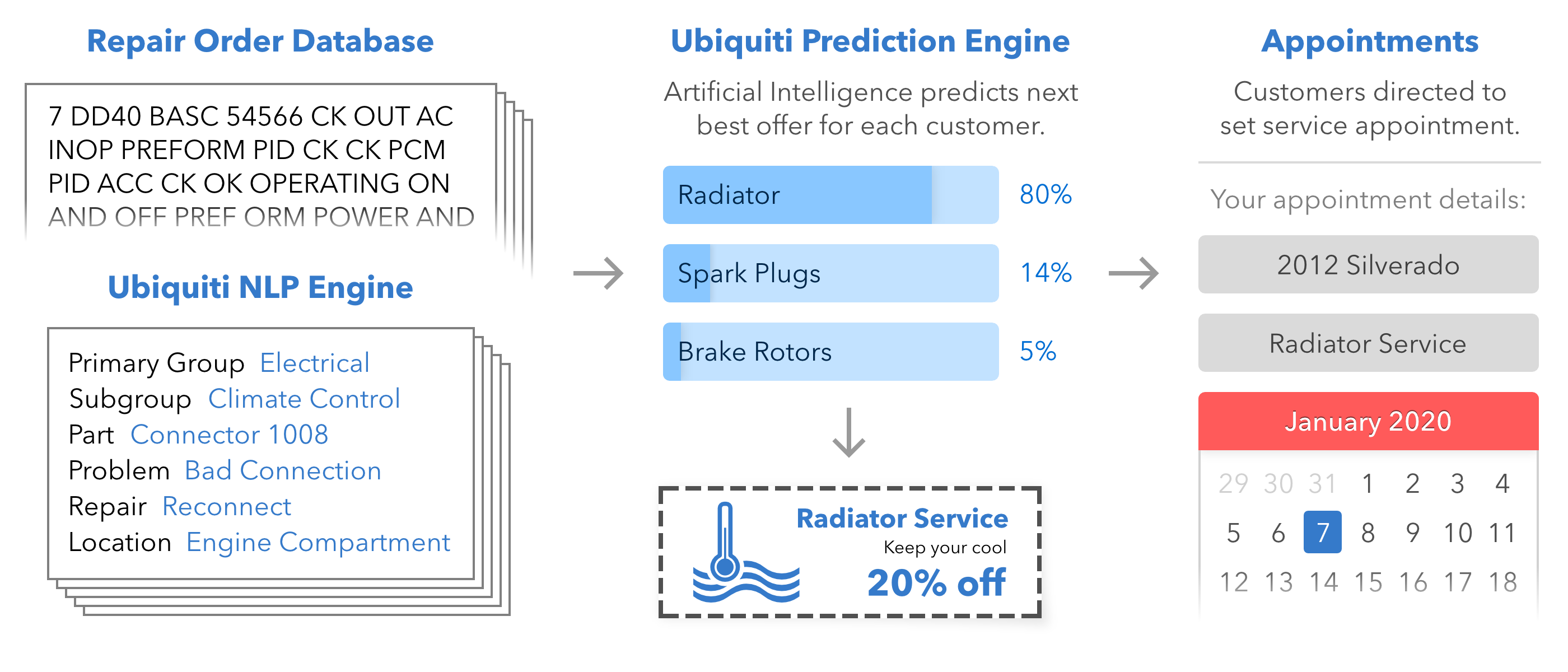 Ubiquiti AI improves the effectiveness of automotive marketing for shops and dealerships across the entire service network. Let's have a conversation about how we can help you.
Ubiquiti AI found roughly four times as many declined service opportunities in the data compared to our human team. And it took seconds rather than days.

VP Strategy at a major service marketer