Ubiquiti analytics is widely used across industry. Developed over several years, and driven by the needs of our customers Ubiquiti continues to provide value for its many users. Customers are our strongest references:
In the six months after Ubiquiti went live, I used Ubiquiti to successfully fend off $3M in unjust warranty claims ... $3M direct savings is roughly 12 to 15% of the annual warranty costs for the company I worked for.
... to get data pulled down from customers automatically and then configured in a way for suppliers to use ... is huge.
One-Stop Data Integration
Consolidate and link all the rich, diverse datasets in your organization. Data from worldwide geographic regions and different languages are supported by our automated translation technologies.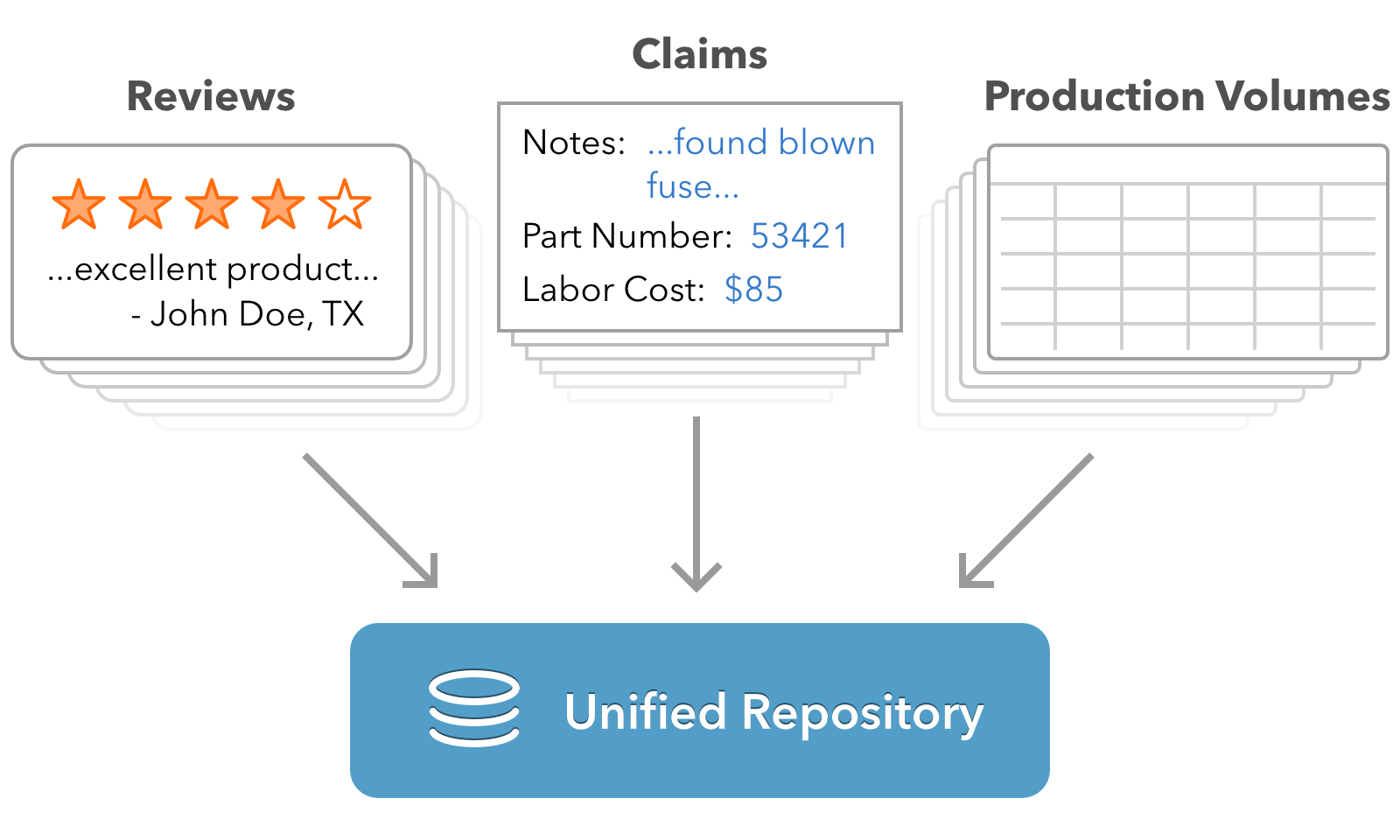 Our natural language processing automatically extracts detailed, structured, and useful information from unstructured text. Our hierarchical information organization is customized and fine-tuned to users' needs.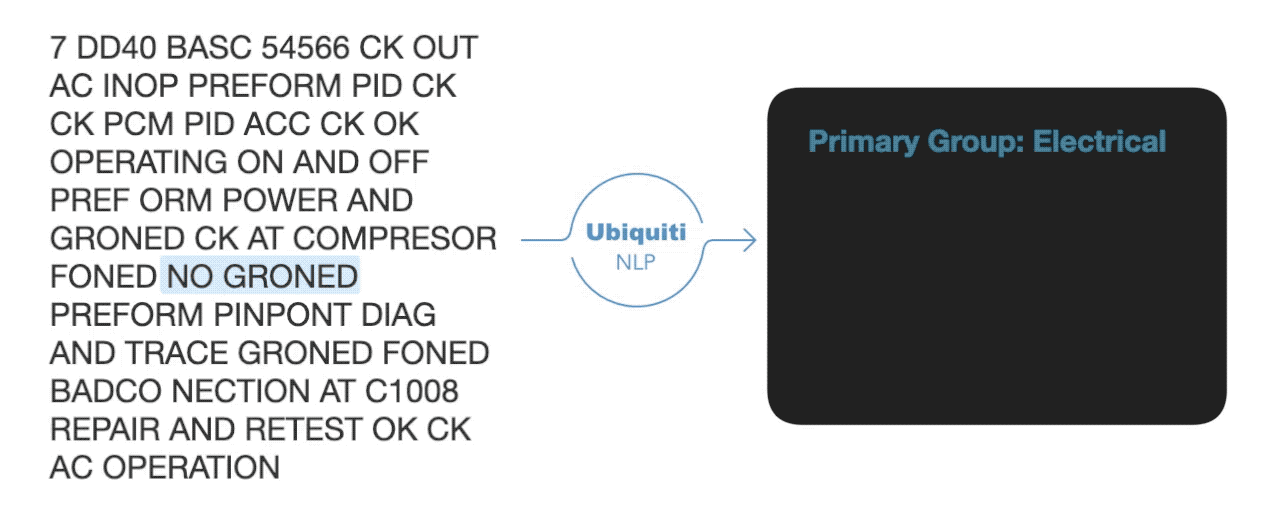 Our data navigator helps to quickly drill down to datasets of interest. Intuitive search interfaces help describe Boolean queries to handle complex search criteria.

Data Navigator (0:27)

Record Detail (0:31)

Record Search (0:50)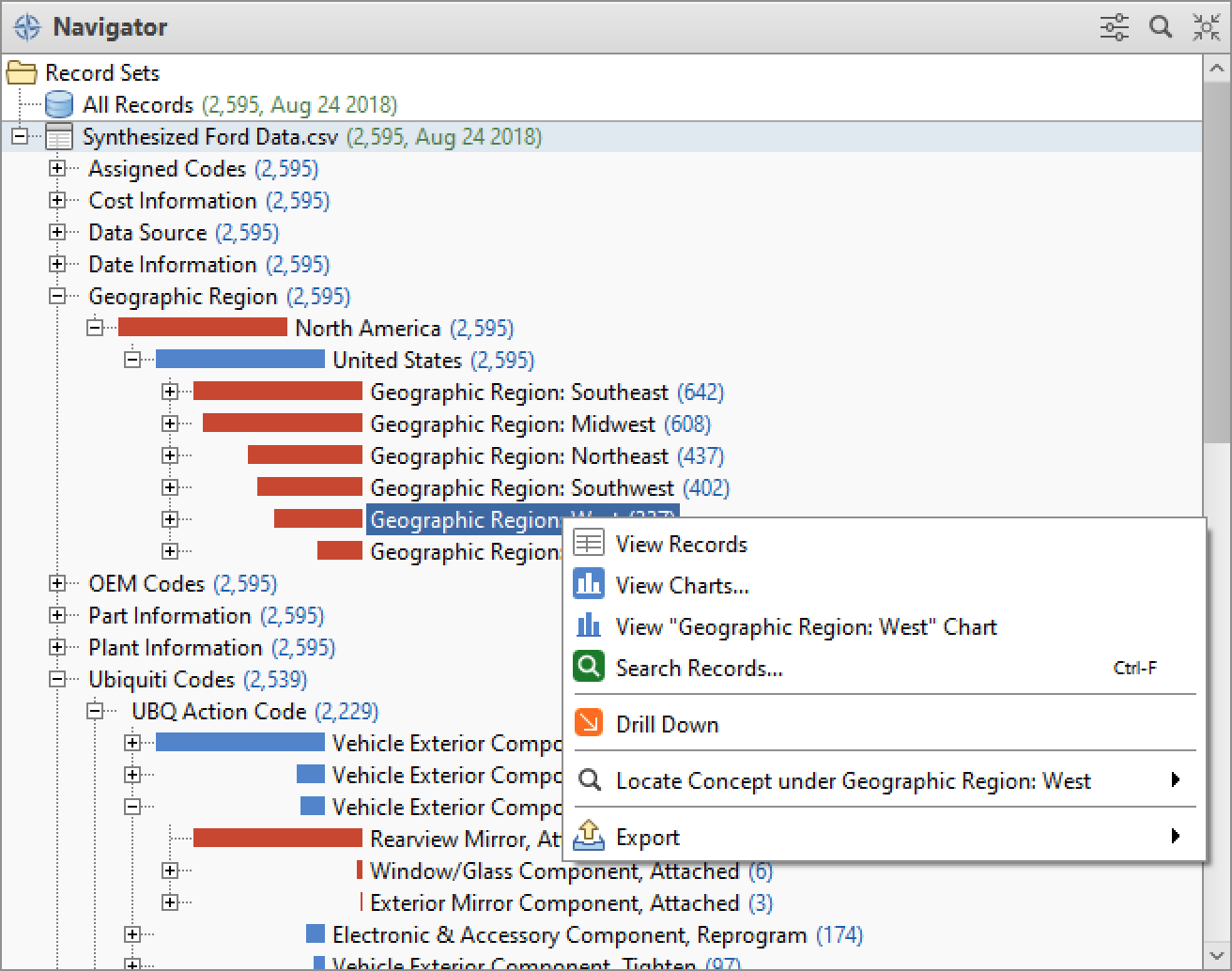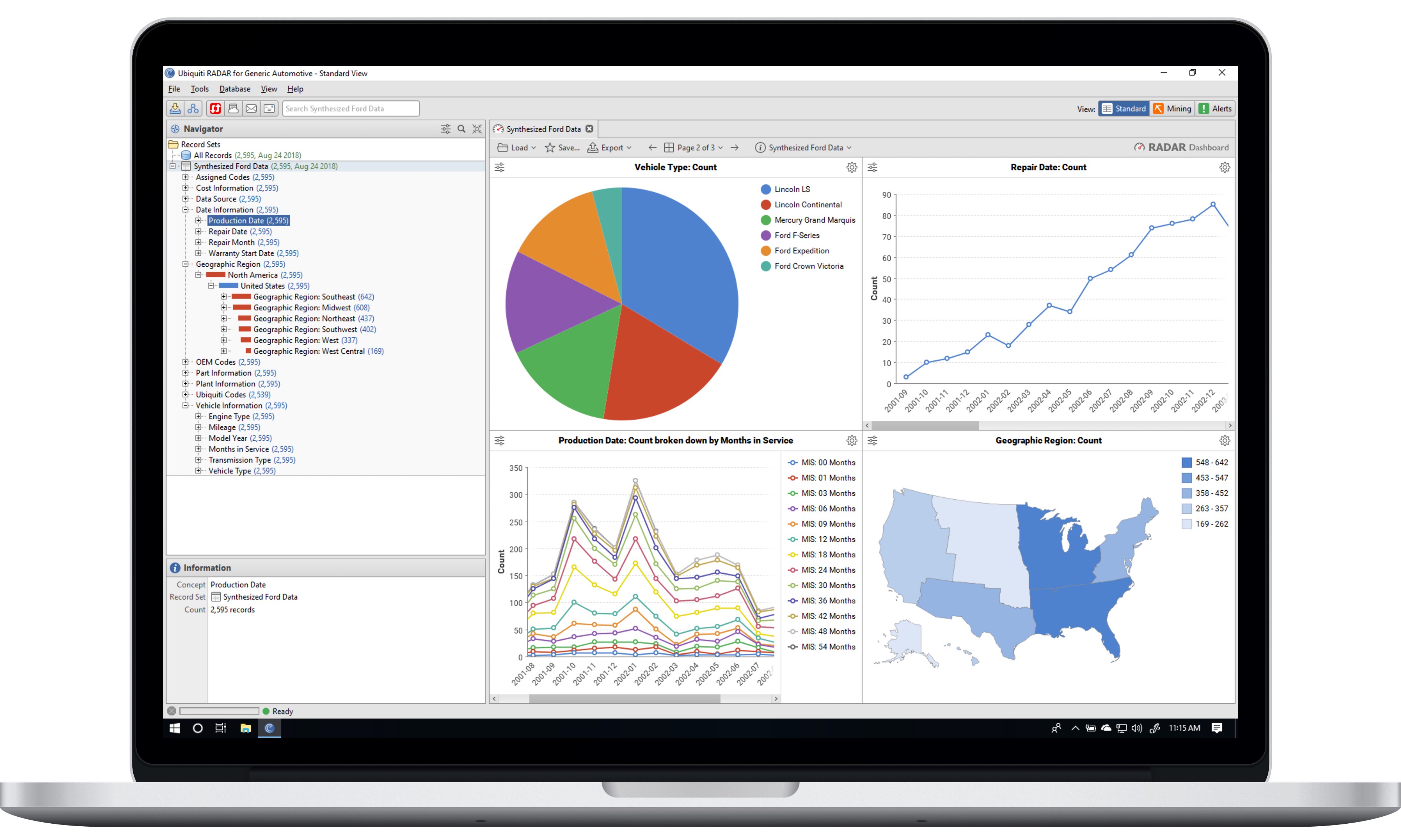 Preconfigured with a wide variety of informative visualizations, our software also facilitates creating custom charts and reports. There are quick, easy ways to export to Microsoft Excel® and Microsoft PowerPoint®.

Charts and Dashboards (1:10)
Centralized Sync and Share
Within an organization, the Ubiquiti server facilitates a single point for updates, external access, and backup of data. It enables users to exchange information with one another. Users may attach images, audio, video and more to individual records, and then share with other users. Records may be edited, with changes propagated automatically to other users.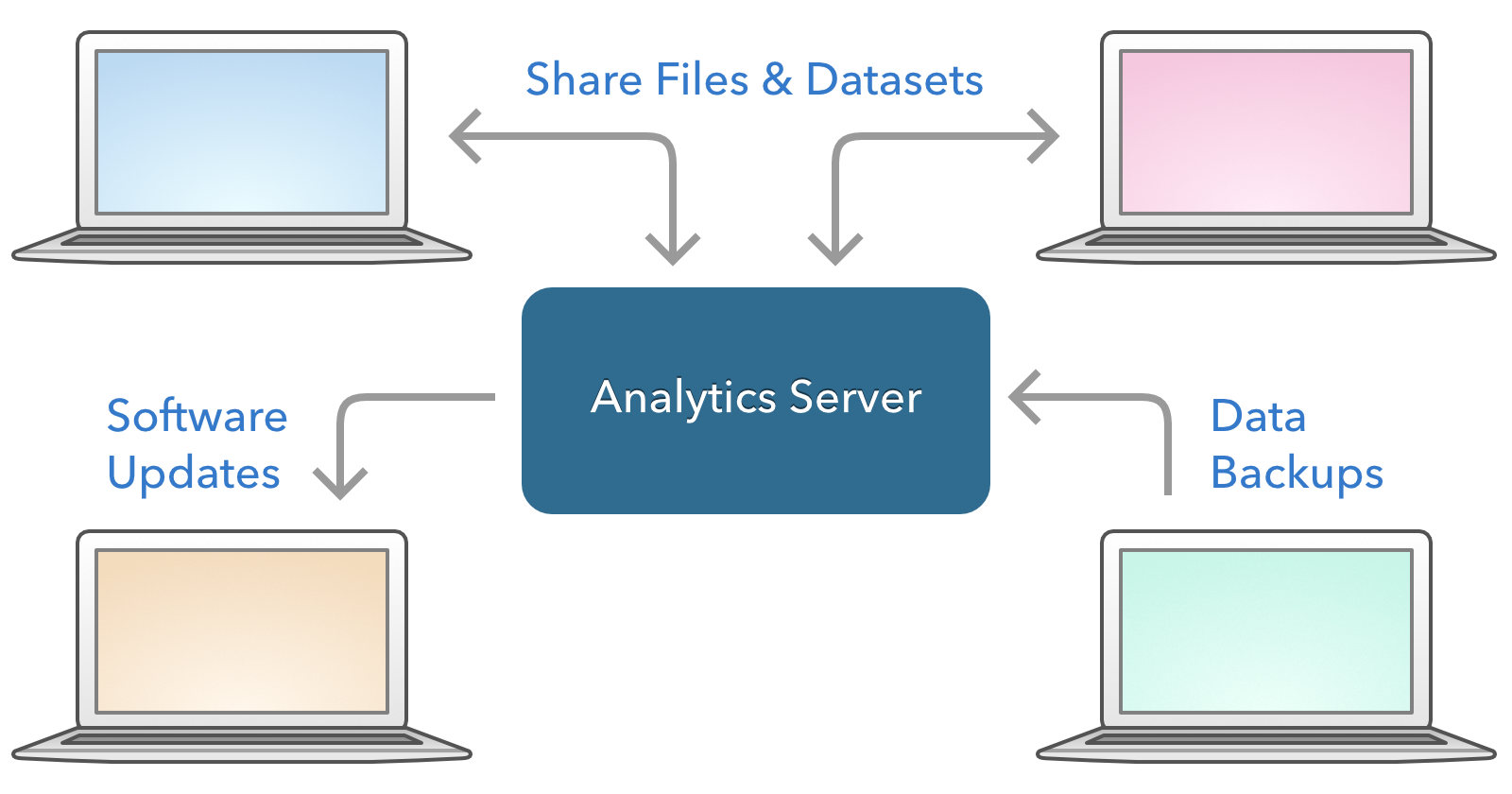 Pattern Mining and Alerts
Ubiquiti helps easy setup of customized and comprehensive alerts using flexible search and threshold criteria. A variety of mining techniques can help unearth insights from data. Rapid alerting features within our solutions facilitate an Early Warning System.

Mining Technologies (0:55)