Data-driven AI and machine learning solutions from Ubiquiti boost revenues, profits and improve customer retention.
Our unique text mining analyzes service write-ups to extract specific declined or missed service opportunities from service data. Our automated technologies are proven to far outperform any human-powered efforts. Our predictive marketing uses AI machine learning on large datasets to help personalize service mass marketing to individual needs.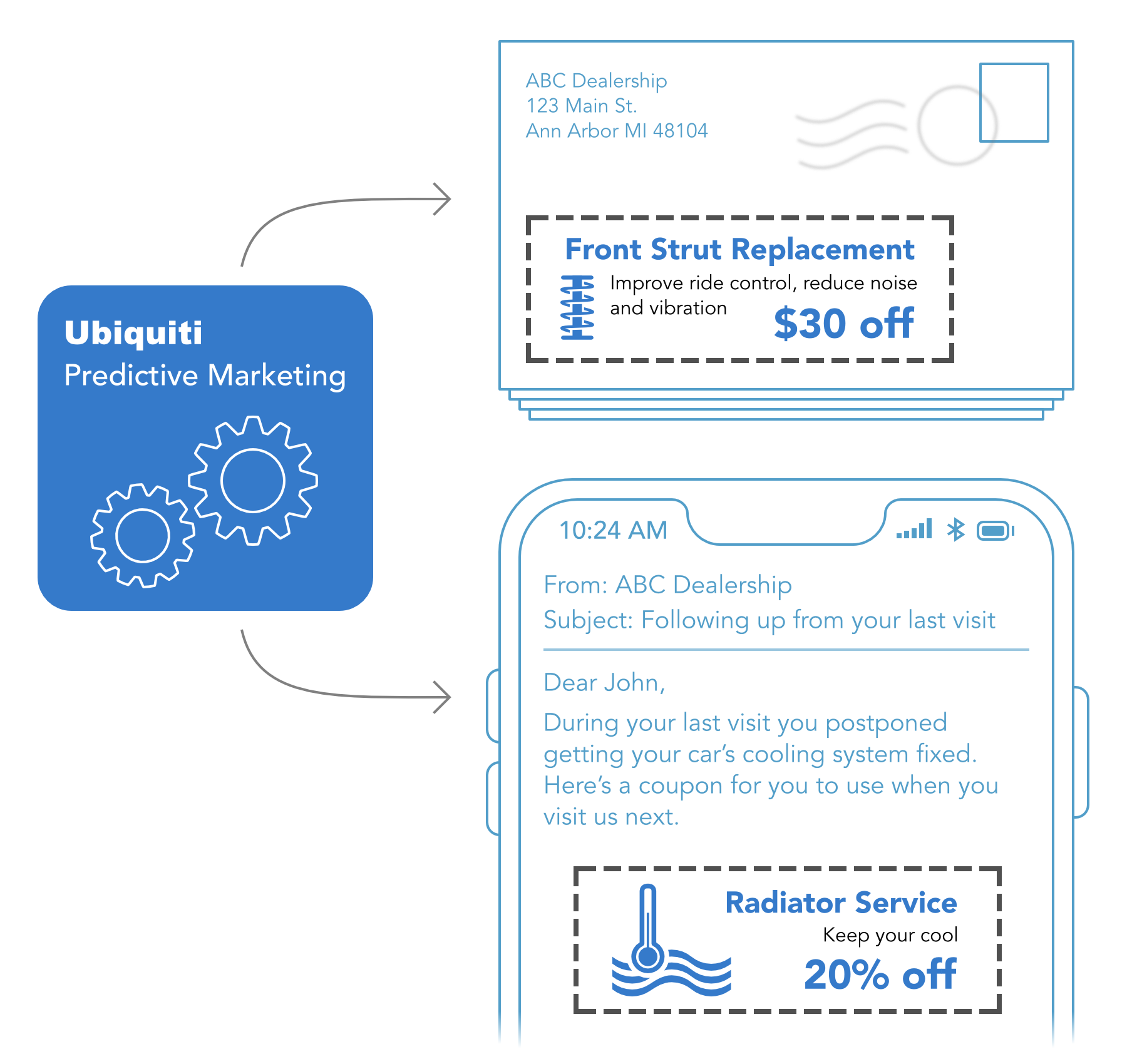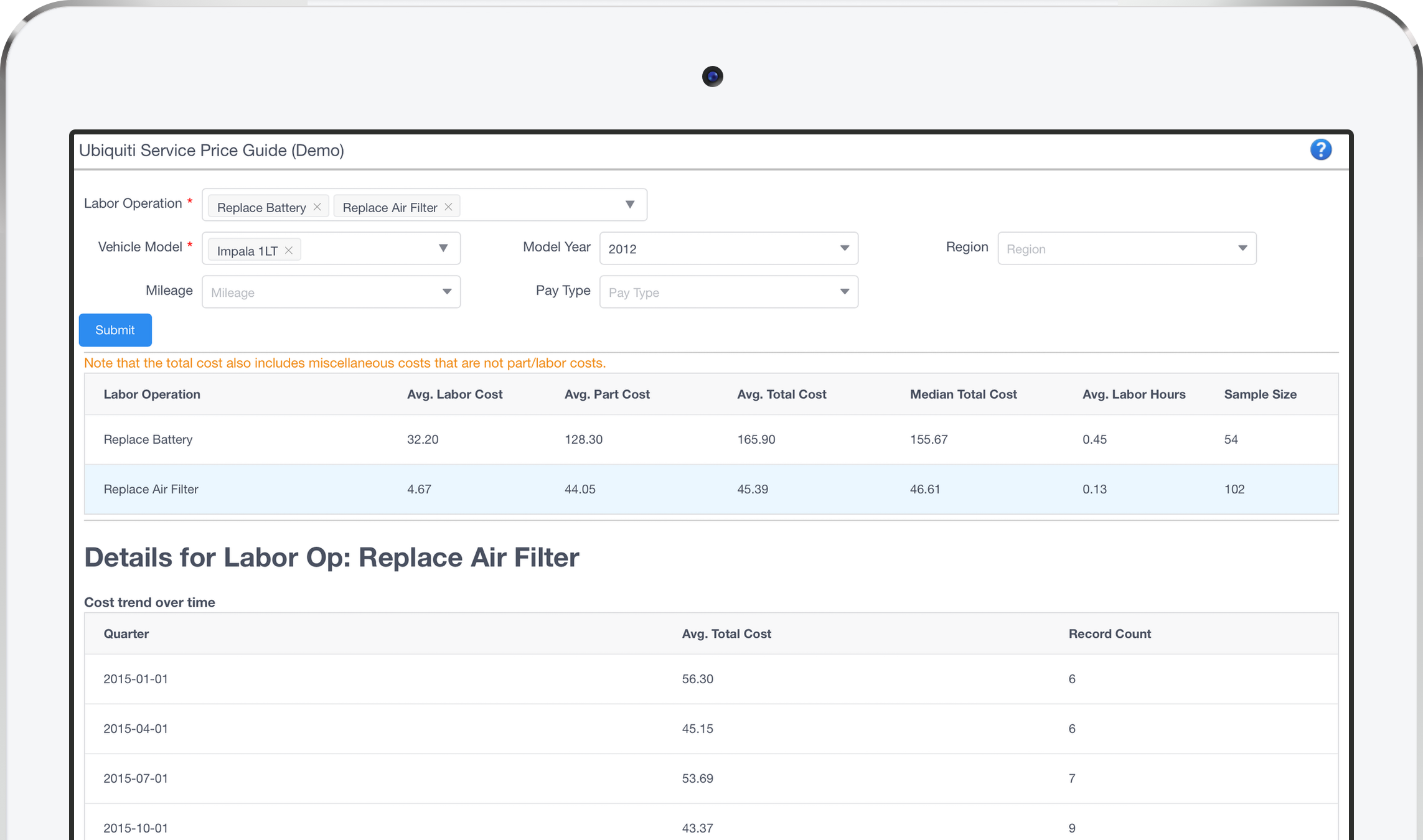 Our data-driven statistical AI determines the appropriate pricing for services, thereby generating the highest profits, and reducing loss of customer-pay opportunities. Our technology prices each service, with automated price variation by brands, locations, demographics, time-periods, and other factors. Instead of tedious error-prone human effort, the complex calculations are data-driven to find the best pricing faster, better and cheaper.
Ubiquiti automatically taps into the collective technical wisdom present in service records to help diagnose new cases. We help technicians or consumers find the correct root causes to fix them right the first time, thereby saving effort, and developing trust. Our technologies also enable lay consumers to assess and understand the need for recommended service items.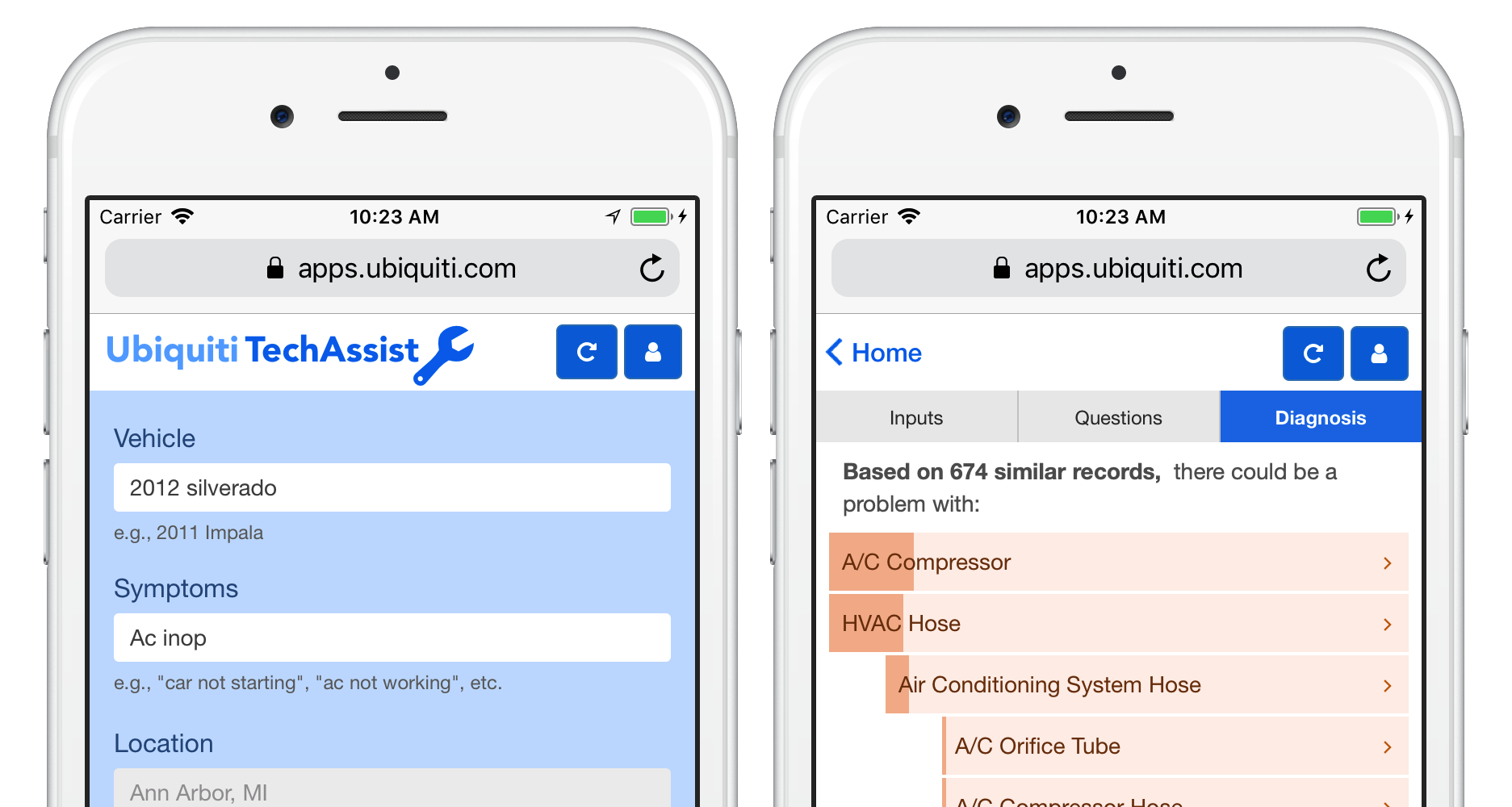 Warranty Booking and Administration
Our computer-assisted coding simplifies warranty work. We enable fast, accurate, tracked, and up-to-date warranty booking, oversight and claim submission. Our AI techniques also find necessary, often-missed, additional service items in warranty work.