Ubiquiti's expertise in artificial intelligence and natural language processing can improve workflows where documents or records need to be manually coded. Our solutions have been shown to vastly improve efficiency and accuracy.
... it provides a huge benefit to dealerships' warranty processing.
Warranty Finder has paid for itself many times over by identifying extra labor hours that would have otherwise been missed and we are thrilled to have it at our disposal.
Example: Warranty Booking
Warranty booking for vehicle repairs is tedious and error-prone, and requires warranty clerks to read through service notes, and keep track of daily code changes.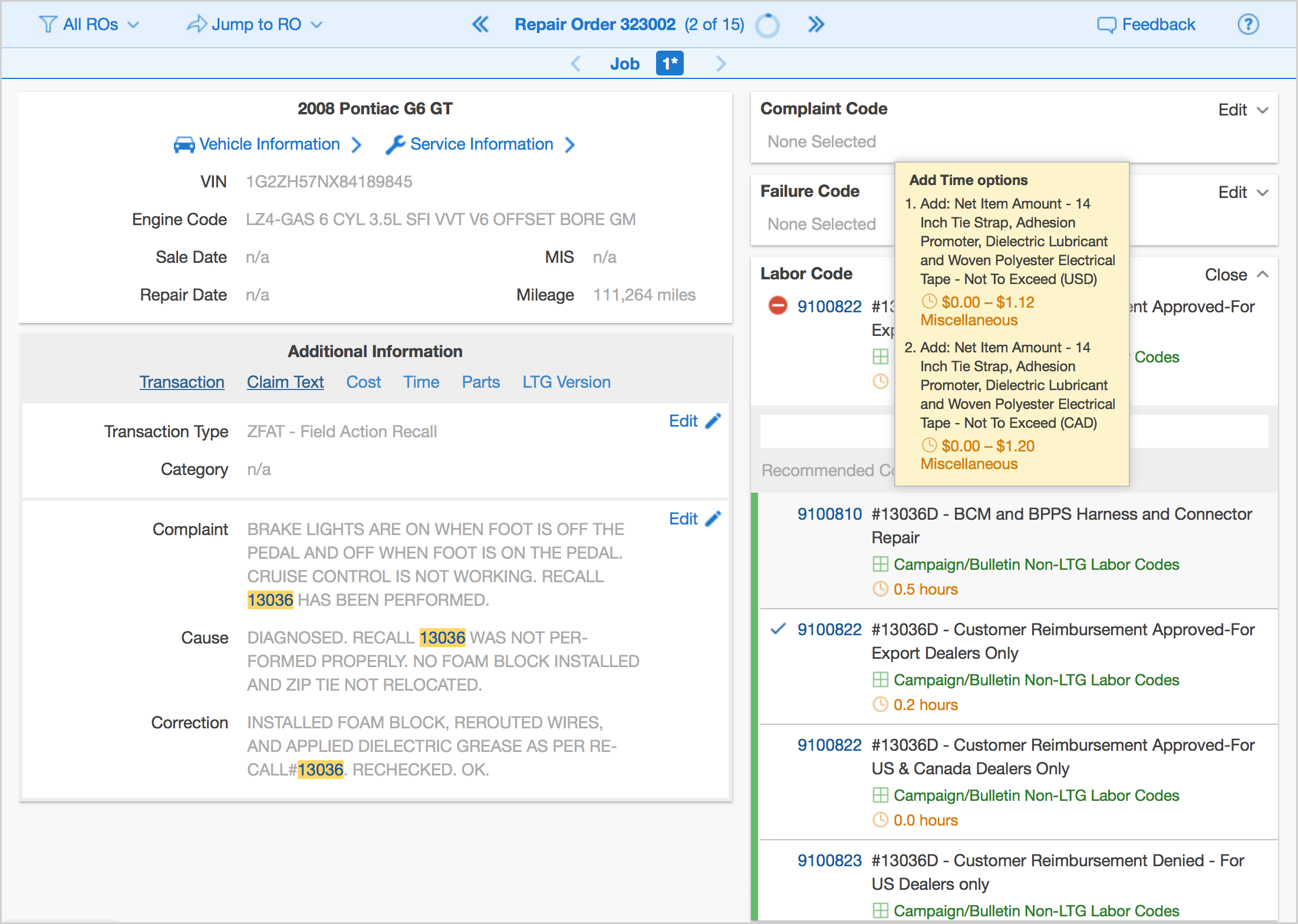 Using service advisor and technician stories, as well as parts information, Ubiquiti's patent-pending software suggests OE-specified warranty codes for each job in a repair order (RO) for warranty booking and administration.