Data-Driven Inspection, Diagnostics and Service
Accurate guided diagnoses, with the correct suggested services, increase productivity, savings, and customer satisfaction. Ubiquiti's AI technology learns from service data to help inspect, diagnose, and suggest services.
...it works very well, and may be the single most valuable use of AI in the automotive sector!
Combined Experience of Technicians
Data from all locations is gathered into a single repository. The combined data helps find and rank the likely root causes and their appropriate fixes.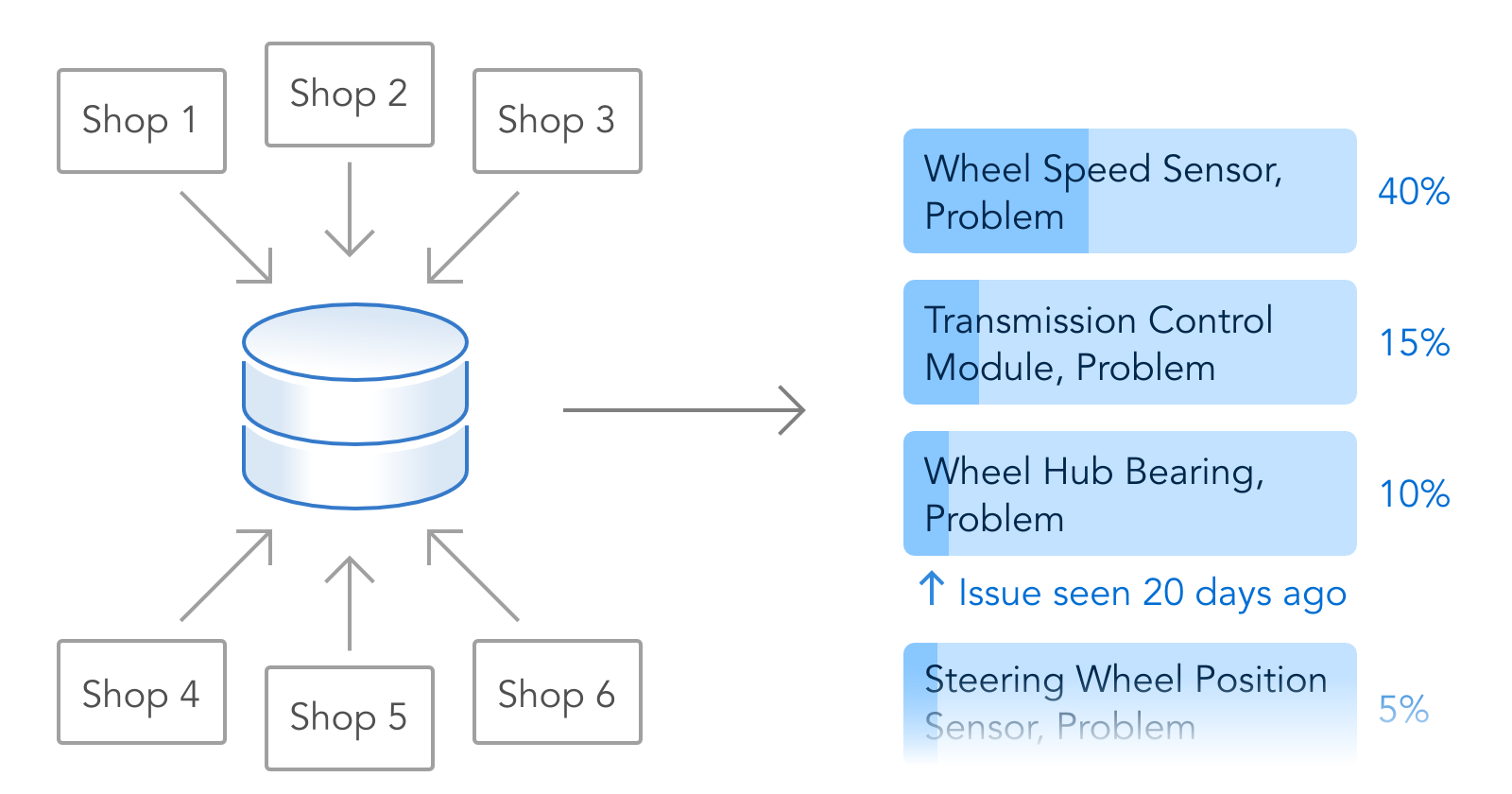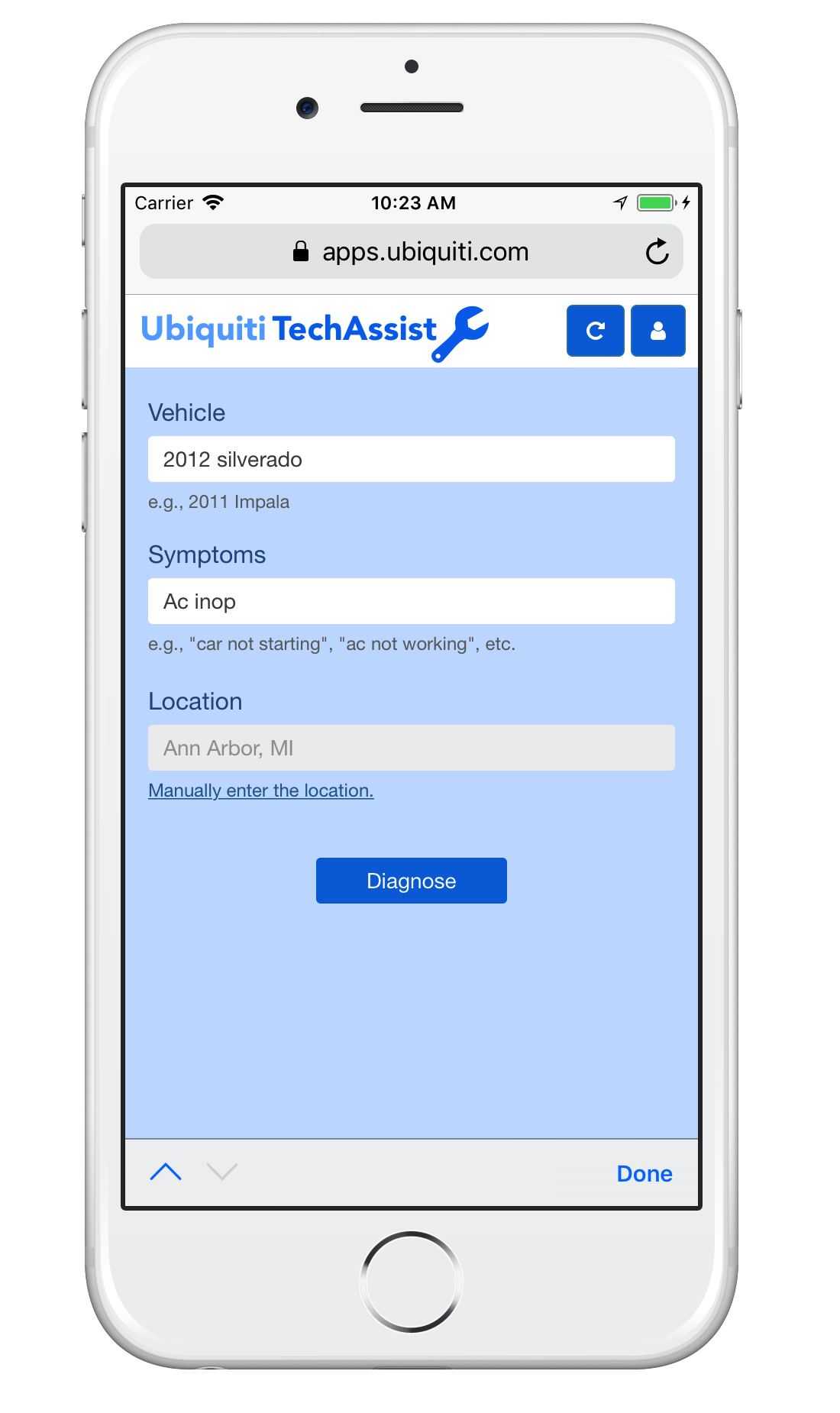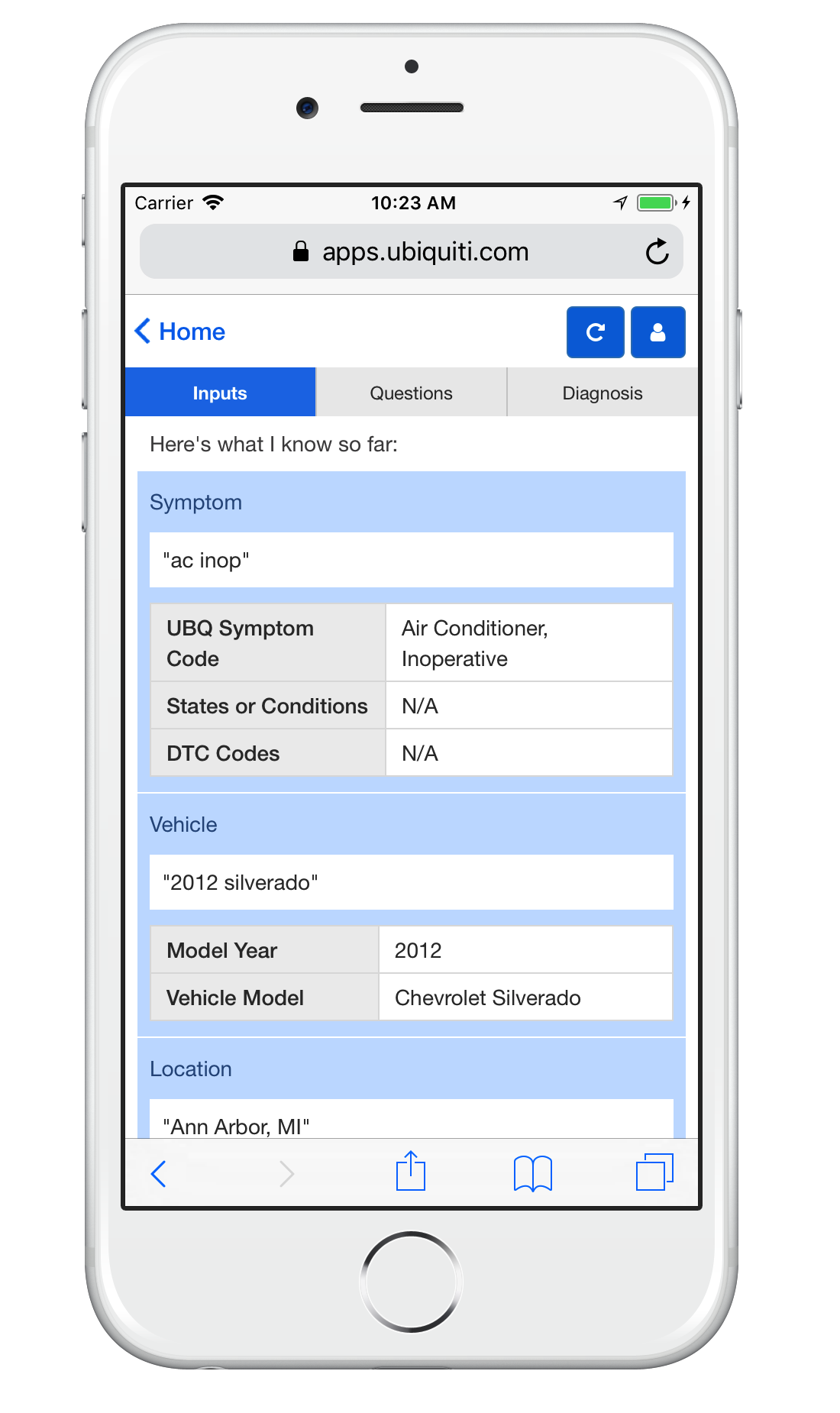 Simple natural language inputs are interpreted by Ubiquiti's technologies. Vehicle symptoms, VINs and/or vehicle descriptions are automatically understood.
Directed Diagnostics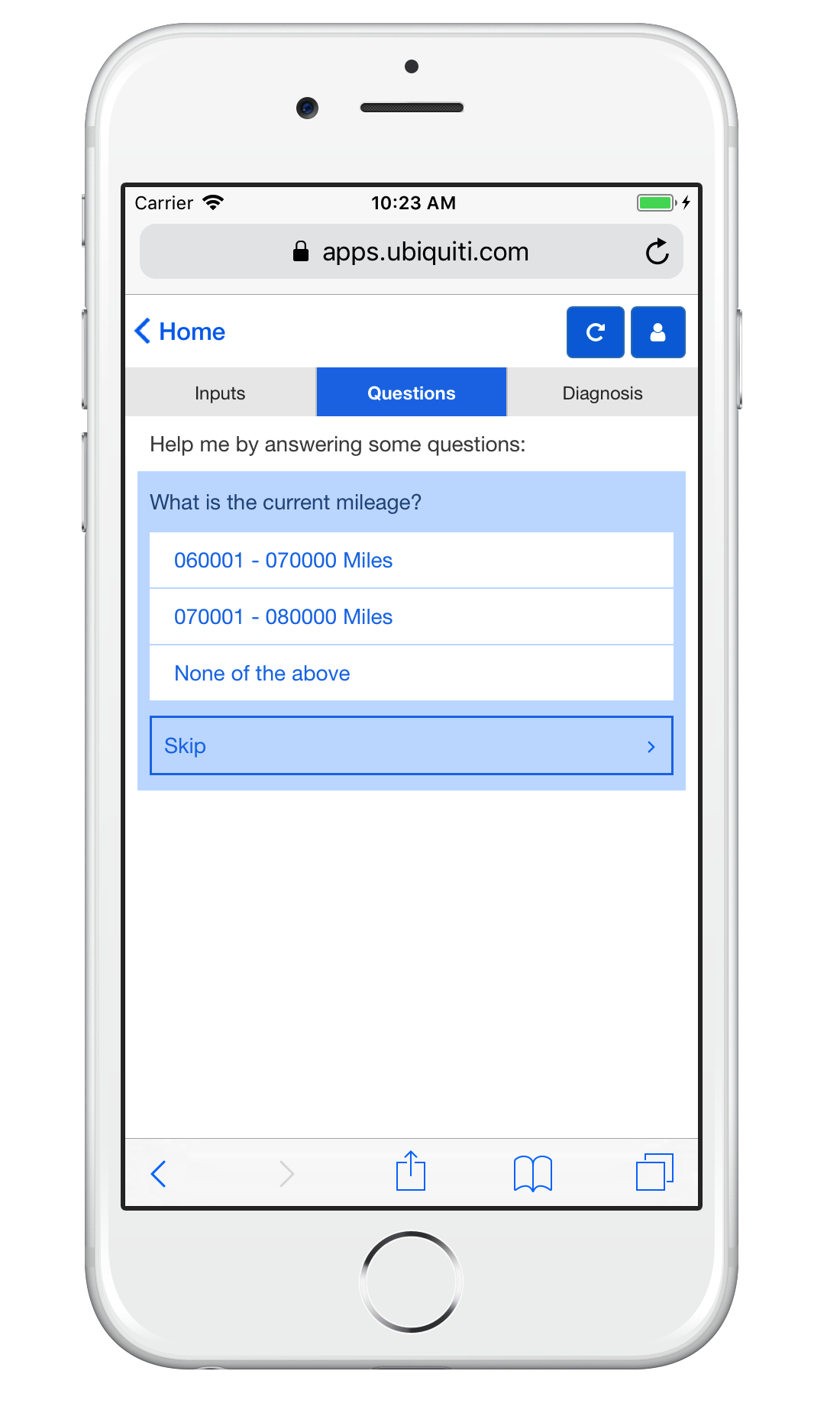 Follow-up questions are automatically generated to refine the differential diagnosis presented. The questions are dynamically generated based on the current context, to avoid asking unnecessary questions.
Detailed Diagnosis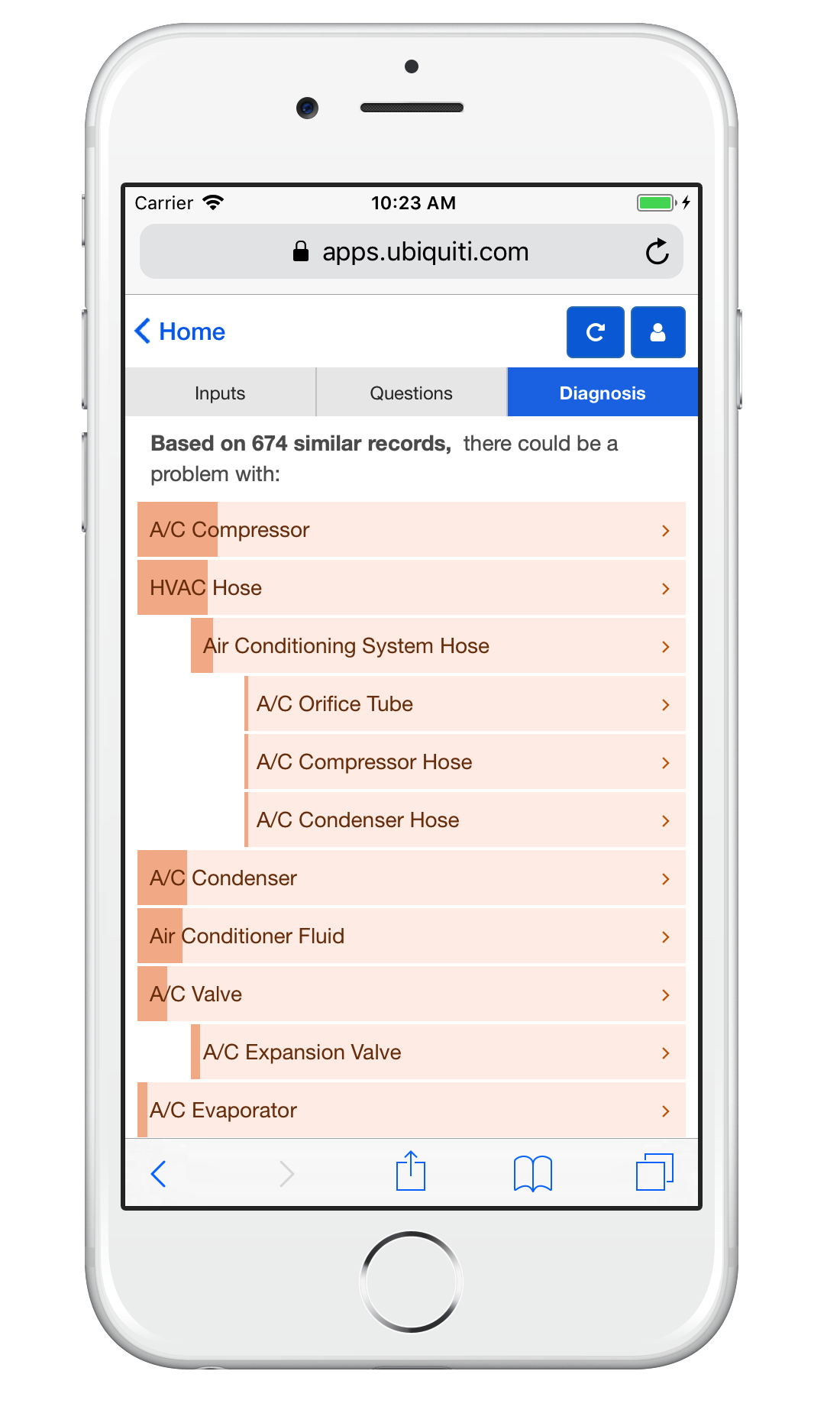 Differential diagnoses show up as a hierarchy of most likely root causes. Individual vehicle service histories are also taken into account.
Co-occurring Repairs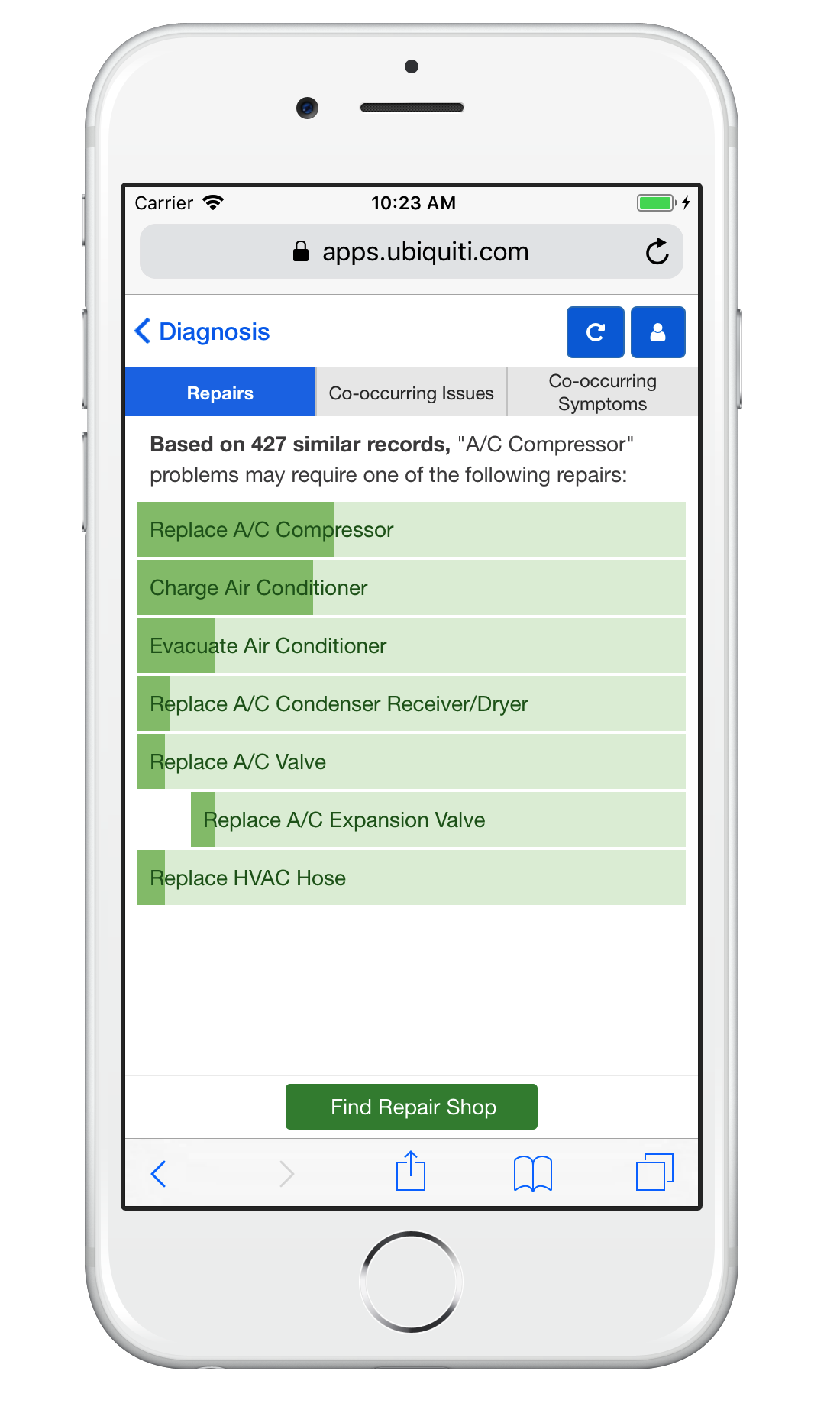 The best fixes are suggested to help address the root causes for each diagnosed issue.
Appointment Scheduling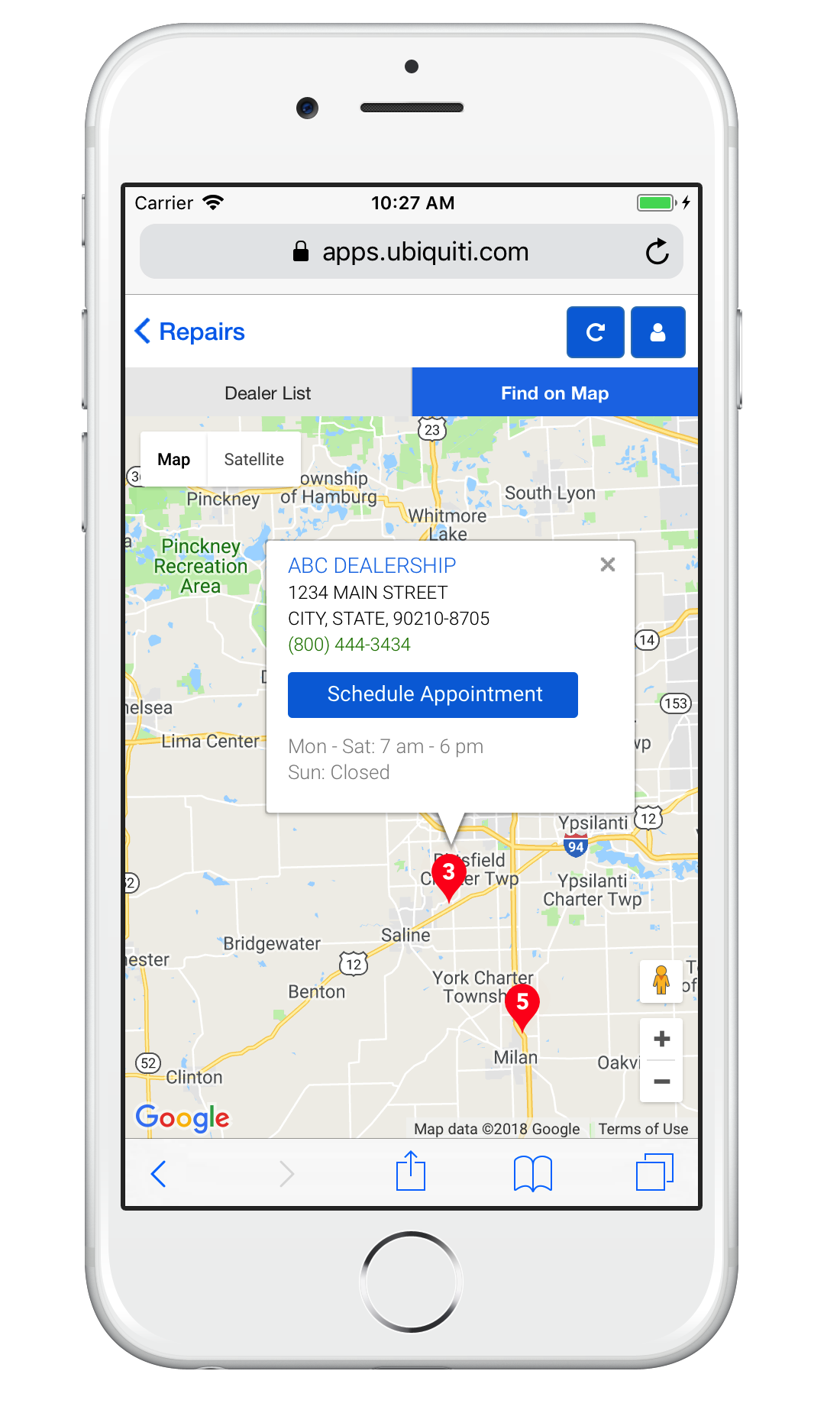 End users are directed to nearby repair locations, and can schedule information-enhanced appointments online.
Here are links to our related warranty booking and service marketing technologies.