Data-Driven Service Marketing
Ubiquiti data-driven software generates specific, relevant, personalized vehicle service offers to increase revenue 10% or more.
...Ubiquiti software found roughly four times as many declined service cases in the data as compared to our human team. And it took seconds rather than days...
Simple analysis shows large opportunities are missed in declined service follow-up offers.
Detailed declined reminders have been found to increase service revenues significantly.
Our unique text mining automatically extracts specific declined services from service write-ups.
Our patent-pending technology infers additional required services by comparing issues found to the actual work performed.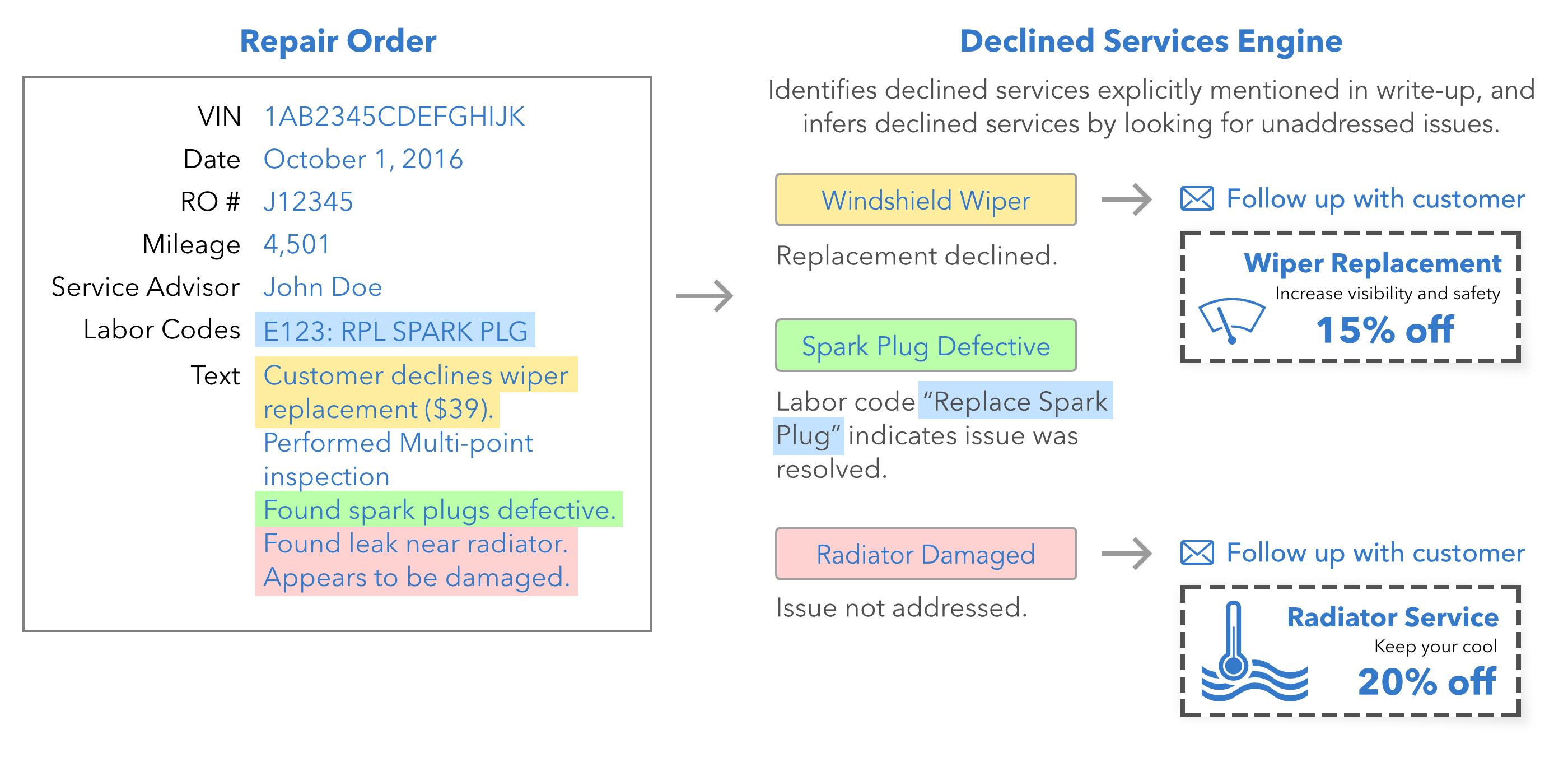 Next Best Offer and Cross Selling
Large opportunities are missed in providing customers with timely, relevant and specific service offers.
Ubiquiti's predictive marketing solutions identify specific services required for each vehicle.
Our AI technology uses available repair records to predict the time and type of service required.
Additional service offers have been shown to increase service revenue significantly.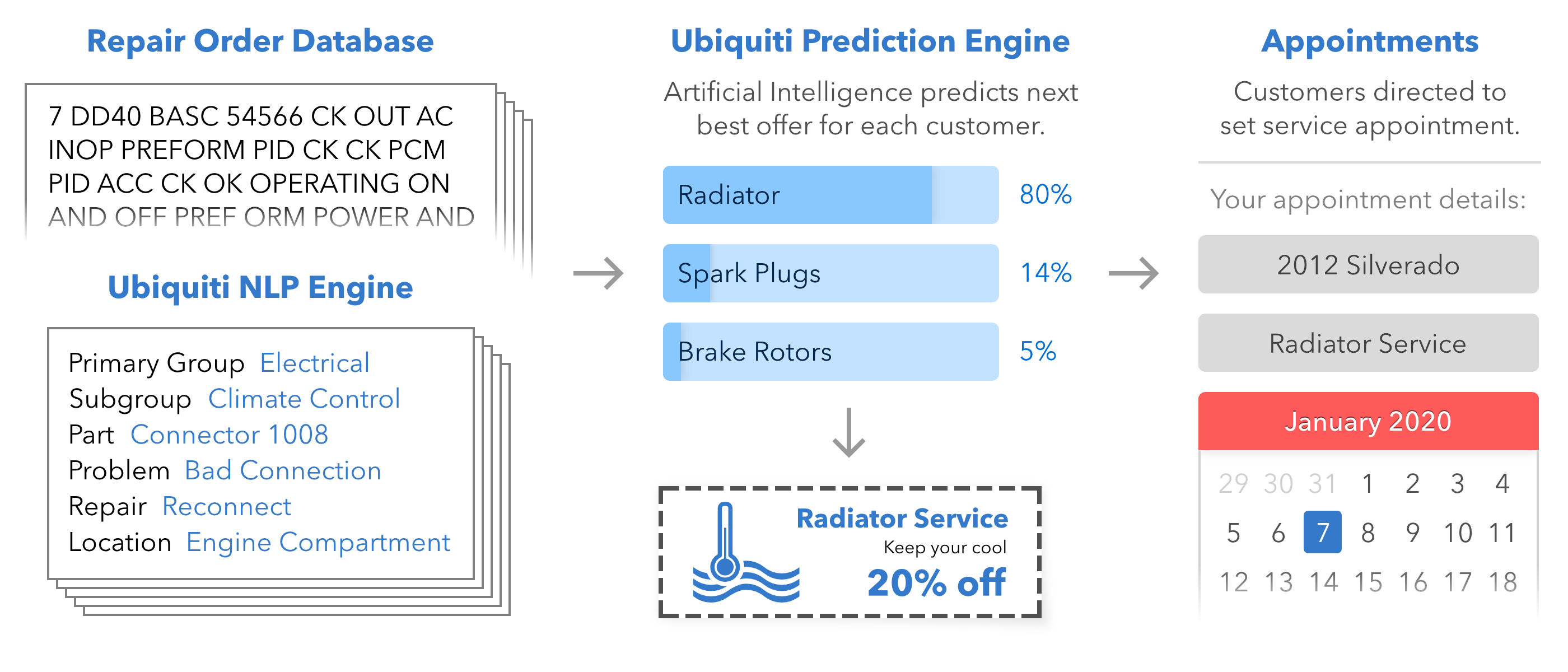 Here are links to our related warranty booking and diagnostics technologies.